The In Gold we Trust-Report 2019 will be released in: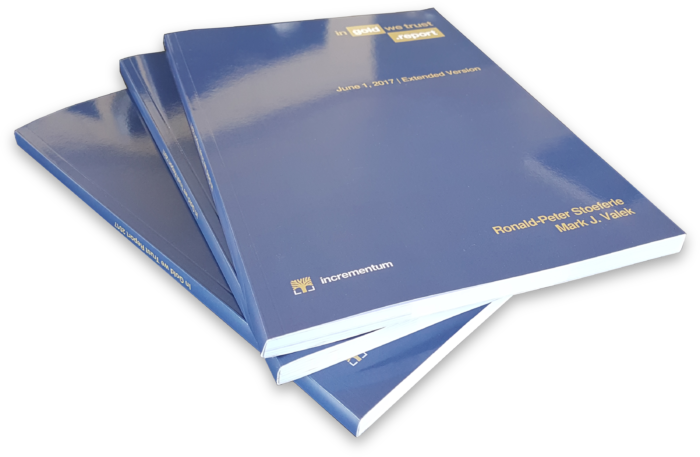 The gold standard of gold research
Since 2007, the annual In Gold we Trust-Report is THE authoritative report on gold investing, and is required reading for anyone interested in the precious metal market. As a team, Ronald-Peter Stöferle and Mark Valek analyze the state of the global financial markets, monetary dynamics and their influence on gold price developments like no other.

Detailed study on gold and gold-relevant capital market developments.

Critical consideration of all relevant events.

Recognized in more than 60 nations.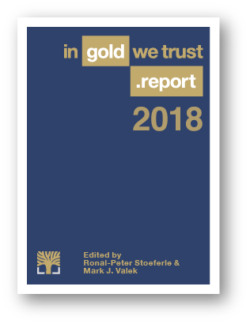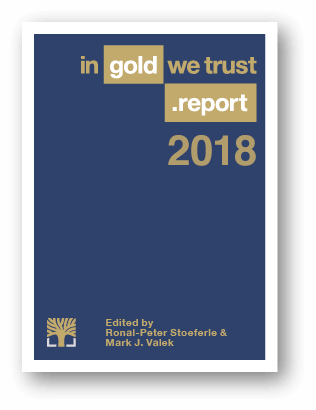 RECEIVE THE IN GOLD WE TRUST-REPORT 2018 AND FURTHER UPDATES
Get the extended version of the In Gold we Trust-Report 2018 as well as a collection of the related graphs and charts by subscribing our In Gold we Trust-Newsletter. Additionally feel free to subscribe to more interesting Newsletter like the Incrementum Research here.